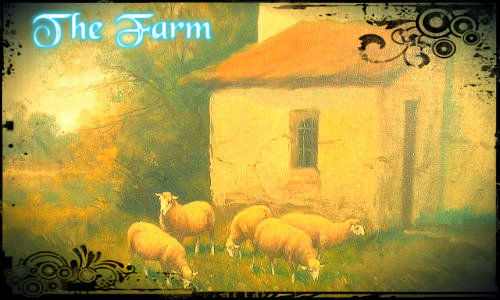 ~Description~
A small old farm with a crazy old man with a shotgun who ain't 'fraid of blasting any ol' wolf.
~Prey~
Chickens, Goats, Sheep and Cow.
~Dice Roll~
To hunt here you have to use the
Dice Roll
, Watch out for the cranky old farmer with a shotgun!
There is ALWAYS fat juicy prey here all year round and definitely in reach of our hungry pack.
There are six side die with three different possible answers, "Success", "Failed" and "Shot"
You DO NOT die if shot but are VERY badly injured and have to be tended to by a Healer ASAP.
Chickens- 4 sides Success- 1 side failed- 1 side shot
Goats- 3 sides Success- 2 side failed- 1 sides shot
Sheep- 2 sides Success- 1 side failed- 2 sides shot
Cows- 1 side Success- 2 sides failed- 3 sides shot